HAVASUPAI FALLS
BG WILD BLOG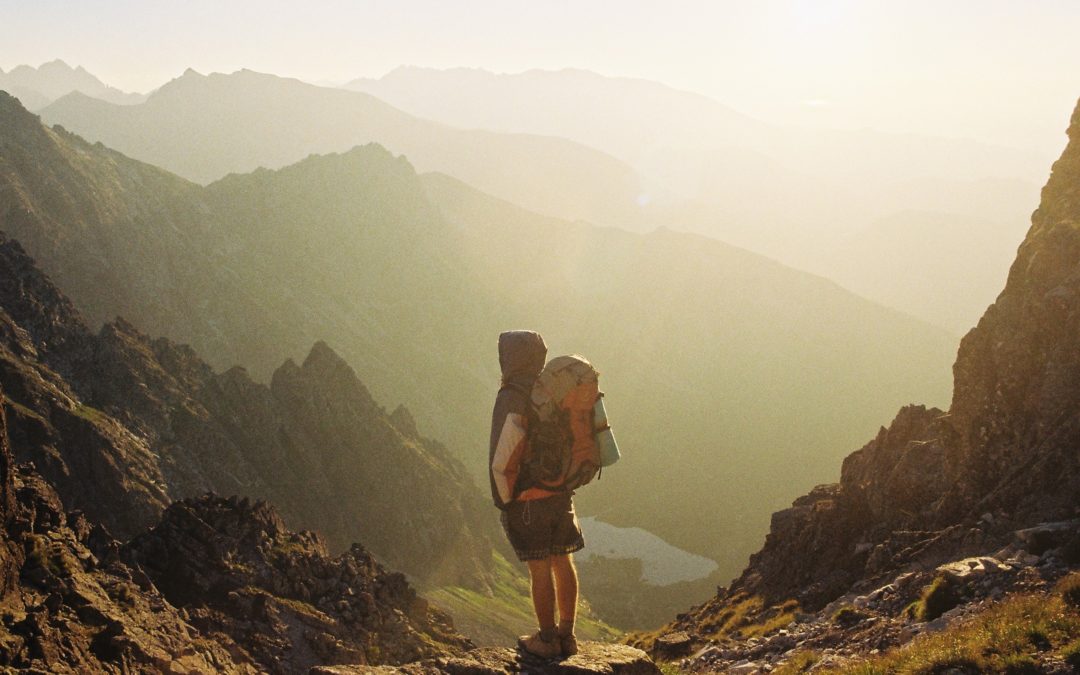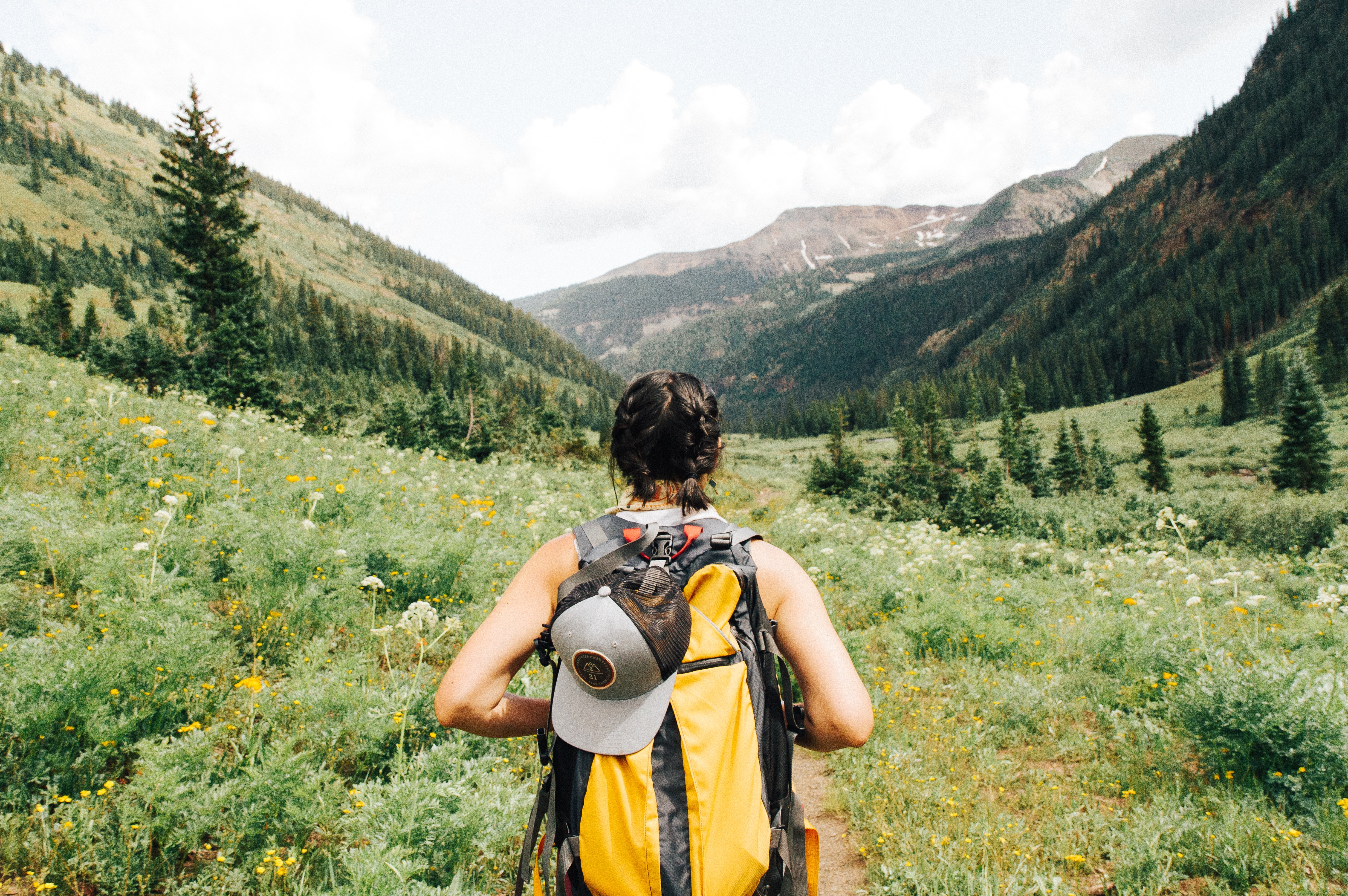 Photo by Holly Mandarich on Unsplash
No matter what kind of hiking trip you're about to embark on, there are ten essentials you should always have with you and be educated on how to use them. No matter how close or how short your hike, things can happen unexpectedly in the outdoors and these essentials could very well save your life. The Ten Essentials have recently been updated. Here, we'll break down the basics of what you should have in your pack for any hike.
NAVIGATION
A map and compass are not viewed as the two components of a navigation system. Always carry a detailed map of the area you'll be in. As useful as GPS can be, it's important to know how to read a map and compass. GPS can point you in the direction, but it is the map that can tell you if you actually can go that way. A compass weighs next to nothing and does not rely on batteries.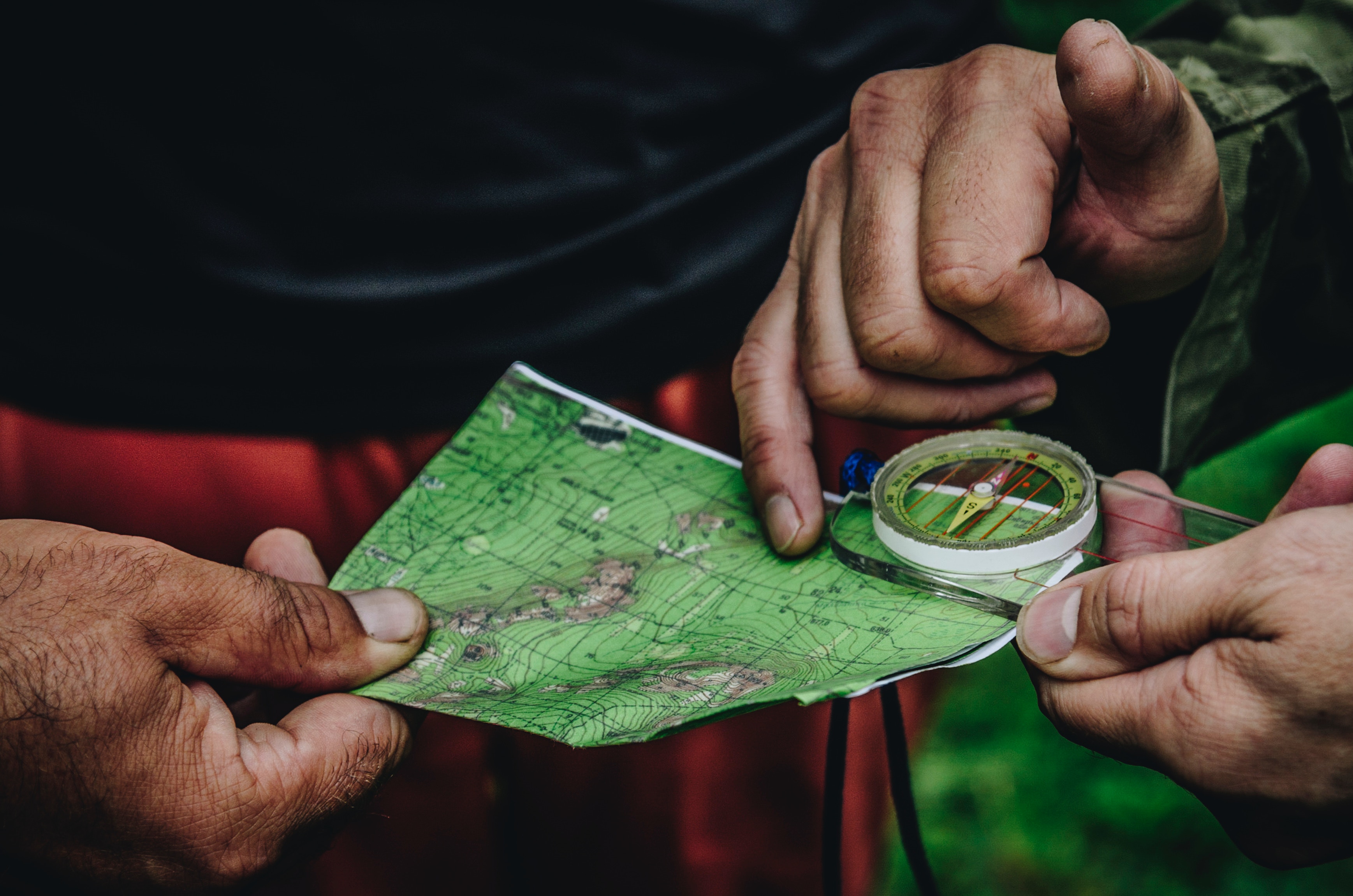 HYDRATION
It is essential to stay hydrated during any activity outdoors. Without water, your body is more susceptible to exhaustion, heat stroke, hypothermia and altitude sickness. Make sure you carry enough water for your journey and at least one extra water bottle or collapsible water reservoir. It is suggested to have a backup water filter to purify water if you run out of potable water.
NUTRITION
Even if you're out for a short hike, bring a lot extra food in case of any unexpected situations. It is suggested that you carry at least one extra day's worth of food that requires no preparation and is high energy.
RAIN GEAR / INSULATION
Always know the forecast in the area you'll be exploring, but also be aware that weather can quickly turn wet, windy or chilly, especially in mountainous areas. Always bring an extra layer for warmth, extra socks and a shell or jacket that is waterproof or rain resistant.
FIRESTARTER
I always carry a lighter, but waterproof matches are a vital back-up. It is important to keep your fire gear dry. You should also have some sort of firestarter on you – options include dry tinder kept in a plastic bag, candles, heat "nuggets" (chipped wood clusters), priming paste.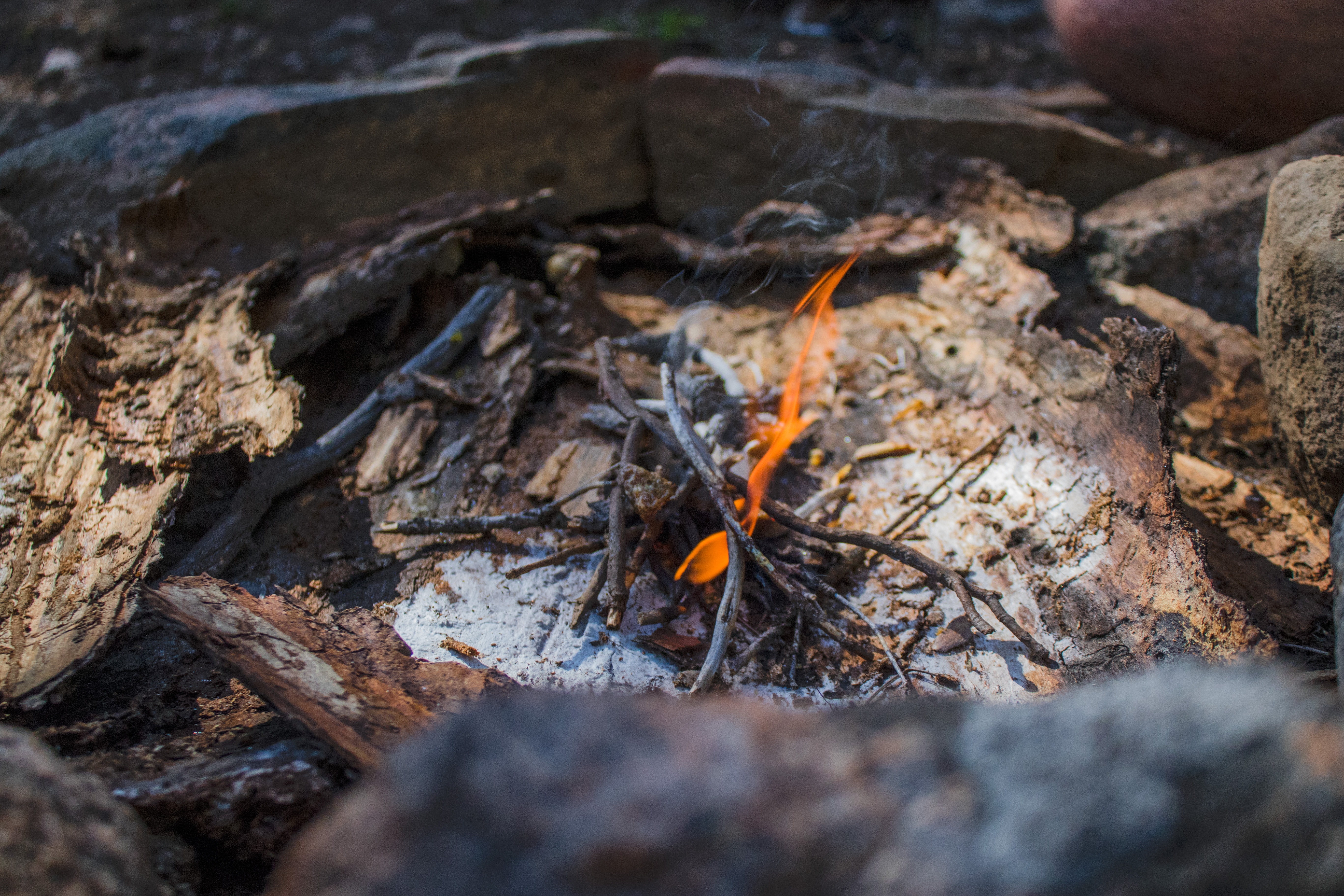 FIRST AID KIT
Outdoor retailers sell pre-assembled first aid kits to take the guesswork out of building your own, but you can always compile your own. Any kit should include blister treatments, adhesive bandages of various sizes, adhesive tape, gauze pads, disinfecting ointment, and over-the-counter pain medication. It is worth considering a first aid or wilderness class so you are prepared for emergency situations.
TOOLS
A knife or multitool is indispensible out in the wild. I have used my multitool for food prep, making kindling, repairing gear, cutting bandages and moleskin, and so much more. I also carry duct tape as a fix-all for anything from tent poles to ripped gear.
ILLUMINATION
It's always slightly surprising how quickly it gets dark and how dark it can really get when you're out there. If you're caught outside after dark, a flashlight, lantern or headlamp will be vital. Spare batteries are smart to have on hand, and test your light sources prior to your trip. Our choice is a headlamp, as it allows for hands-free operation and are small and easily packable.
SUN PROTECTION
When you're exposing yourself to the elements, the sun can be especially damaging. Sunscreen can help prevent some really uncomfortable burns – just don't forget to reapply as you sweat it off! SPF 30 is recommended for extended outdoor activity. I also carry SPF lipbalm. Sunglasses are a must, especially if you're on snow or above the treeline.
SHELTER
An emergency tarp or space blanket can potentially save your life if you're trapped outdoors unexpectedly during a storm or overnight. Even a large trash bag can do the trick.
Of course it is important to carry these items in your pack, but they will be useless if you don't understand how to use them. The most important essential is knowledge! Make some time before your journey to practice and educate yourself on these basics. Luckily, every BG Wild guide has extensive training and experience so on every trip, you're in the best of hands.You can be sure that every guide always has the Ten Essentials – plus a lot more!
Have fun and be safe out there!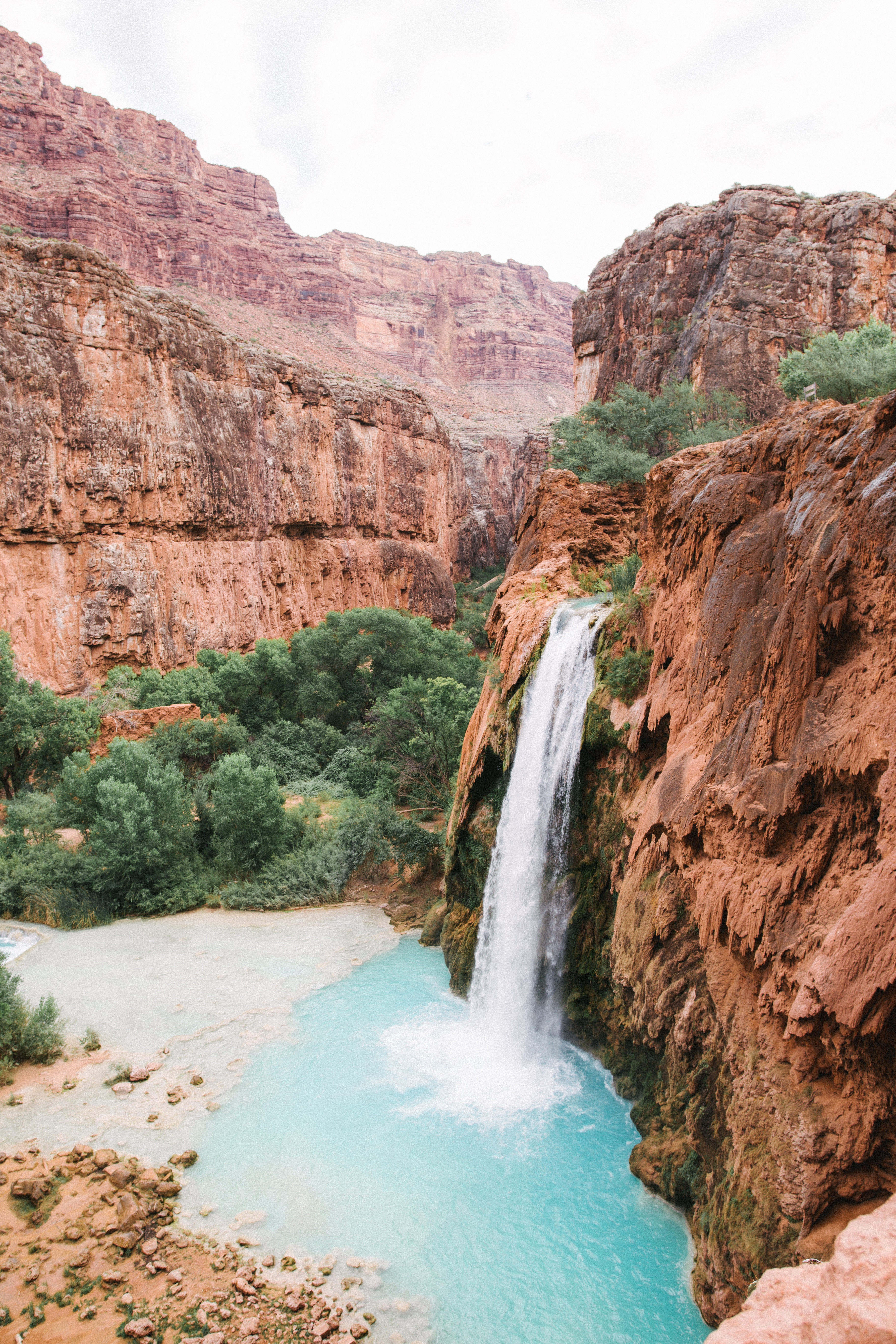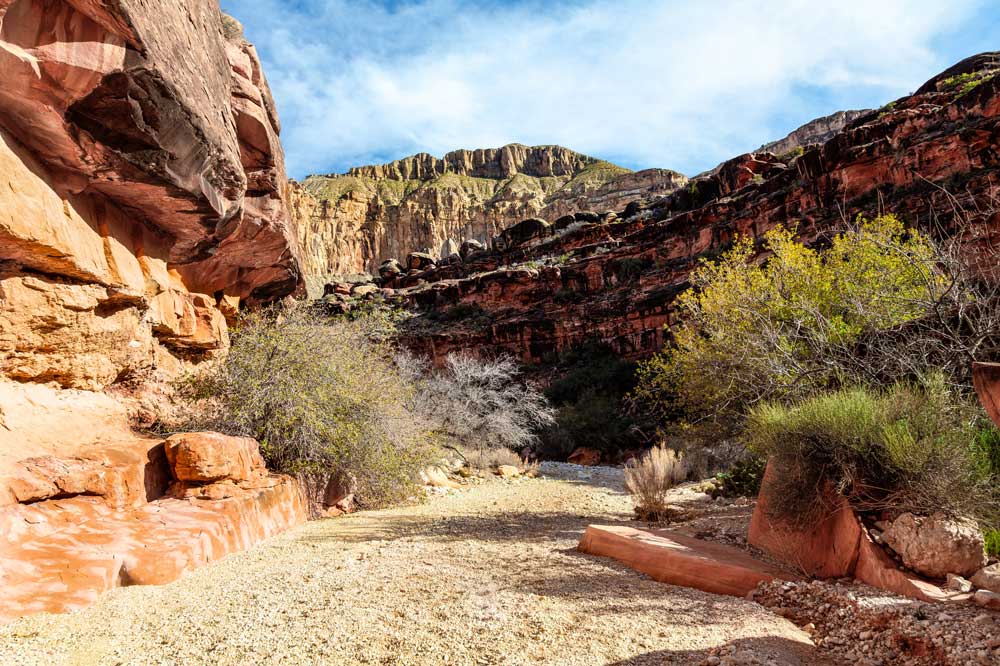 How to get to Havasu Falls
Despite it's growing popularity in recent years, not many people know how to get to Havasu Falls. Havasu Falls sits on the Havasupai Reservation within the Havasu Canyon – in Supai, Arizona.
If you're flying in from out of state, you'll want to fly into the airports of either Phoenix or Las Vegas. Each are about a four and a half hour drive to the trailhead, which begins at the Hualapai Hilltop.
In order to save up their strength for a long day of hiking, many people choose to stay overnight near the trailhead. The closest towns are Seligman and Peach Springs. The Grand Canyon Caverns Inn is the closest place to lodge prior to hiking to Havasu.
Also, be sure to fuel up in Peach Springs or Seligman because those cities are about 70 miles and 90 miles from Hualapai Hilltop, respectively, and once at Hualapai Hilltop you won't have any options for refueling…. The tribe sells gas by 5 gallon jugs for roughly $10/gallon, but leave that as an emergency plan.
Once you reach the Hualapai Hilltop parking lot, you've got a moderate 10-mile hike ahead of you to get to Havasu Falls. The most strenuous part of the hike is the first mile and a half of switchbacks, which traverse down the face of the canyon wall. The remainder of the hike is lined by the gorgeous red ribbon-striped rock and footed with desert trails, sandy washes, boulders and streams. The path is very heavily traveled so trails are apparent, but if you'd like extra assurance you can find hiking directions by searching Google Maps for walking options from Hualapai Hilltop to Havasupai Tourist Enterprise.
At the 8-mile mark, you'll reach the Supai village. You should stop at the village to rest the feet, stretch the legs and visit the restaurant to buy Indian Fry Bread – you won't regret it! Within the village, you will see signs marking how to get to Havasu Falls and to camp.
You'll continue the final two miles to Havasu in deep red sand. Along the way, you'll cross a foot bridge and walk past two of the first falls: Fifty-foot Falls and Navajo Falls – Also, if your adventurous, you might be able to see Hidden Falls.
As you start to wonder where this path is truly taking you, you'll notice a slight descent in the trail. The vegetation dissipates and the curvy path seems to disappear behind a mountain wall. The steady crash of falling water will tell you that you're not far off!
As you turn the corner, you'll catch your first glimpse of Havasu Falls in all it's glory! The trail becomes a staircase composed of rock and logs. You'll have to stop and admire the falls periodically along the way to keep stumbling down the hill!
The trail will continue on to the campground, but to get to Havasu Falls, you'll make a sharp right down a lightly-treaded dirt path. The trail drops suddenly into the most gorgeous oasis you'll ever see – Havasu Falls!
It's everything you've seen pictured and more!
If you're still asking yourself – "How to get to Havasu Falls?" –BG Wild has the answer!
Making this trip a reality can be difficult. To visit the falls you must purchase a permit and camping reservation – no day hikes allowed. Depending on how you choose to book your reservations, obtaining hiking permits can be almost impossible! Then you will have to plan the logistics, gear, hiking and further communication with the tribe.
There are only two ways to reserve a spot: you can either book individually through the Supai tribe, as described briefly above, or do so through a licensed outfitter/guide. If you choose to do the latter, booking your trip with BG Wild is a MUST! Here's why:
We can GUARANTEE you a reservation! The tribe designates a small portion of their reservations each year for outfitters. This means that even after individual spots have sold out in February, our spots remain locked in. We take care of your permits, reservations and communication with the tribe so there's no hassle or headaches for you!
We're the most affordable outfitter. Our trips aren't as cheap as when you book individually, however we beat out the competition by several hundred dollars. Our goal is to keep our trips as affordable as possible.
We honor and respect the Supai, their land, and their animals. Over the years we've developed relationships with many of the Supai people. We consider them friends. We're grateful that they allow us to visit their land and seek to abide by their rules to help them maintain the falls for generations to come. We also care deeply about their pack animals. To date, we're the only outfitter that pays additional fees to transport our food and gear by helicopter to the village, rather than on the backs of the mules.
Our food is incredible! Since we're able to helicopter our gear down to the village, we can provide a pretty extraordinary spread! No freeze dried meals, spaghetti and oatmeal here. We're talking steak, salmon, shrimp, ravioli, scrambled eggs, bacon, pancakes, and more!
We offer massages and yoga. Yup! You read that right! We bring along professional massage therapists and yoga instructors on our Luxury trips. Because, why not?
Our team of first responders, EMTs, Firefighters and CPR pros are not only skilled in outdoor survival, but they are also hands down the most fun, inviting and goofy people you will meet. There's no better way to tour the canyon's many trails, waterfalls, caves, grottos and cliffs than with BG Wild. We guarantee you'll love them!
This year we have three different trip types to choose from: Traditional, Comfort, and Luxury. Whatever your adventure style and budget, we have you covered! Come to Havasu Falls with us!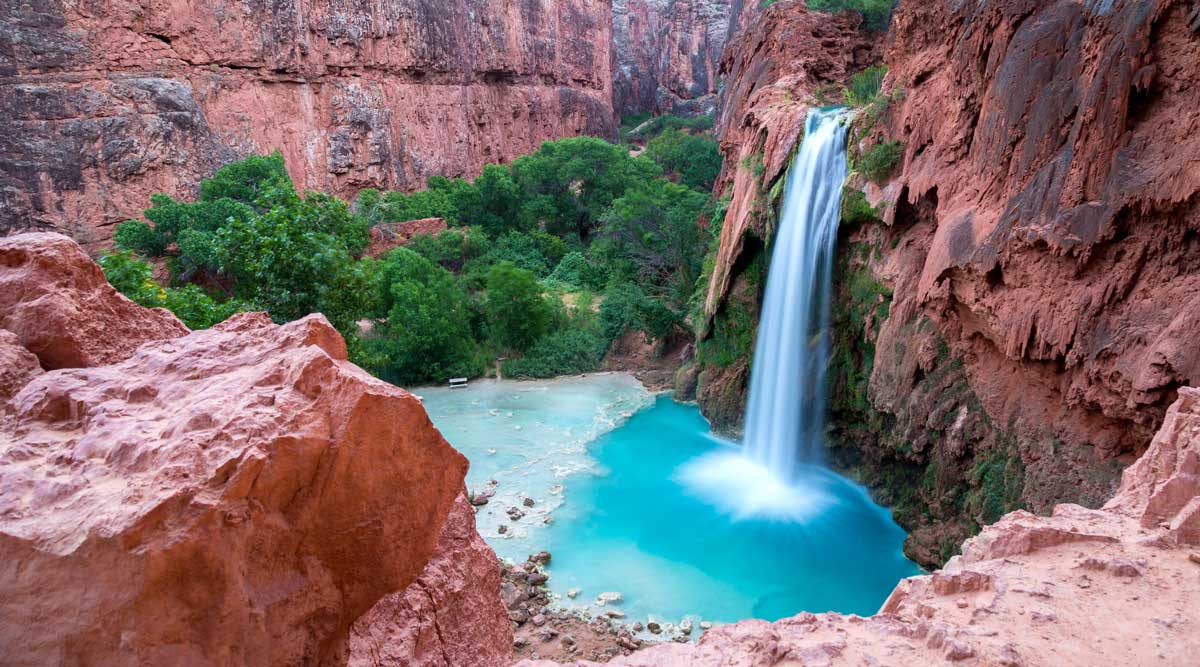 Welcome to BG Wild's very first blog post! Whether you've been dreaming of traveling to Supai for years, or if you just happened to stumble onto our site for the very first time – we're glad you're here!
Havasupai Falls is an INCREDIBLE bucket-list worthy destination! As an outfitter company, we get the privilege of introducing hikers to the sights like no other company could! Guided hikes, yoga, gourmet food, and massages are all options on our trips!
This blog is a place where we'll share our decade plus years of experience in hiking the beautiful place! You can expect to see:
Havasu Travel Guides
Hiking Tips
Gear Recommendations
and advice from our experienced guides!
Stay tuned for some awesome content that will wet your appetite for the trip of a lifetime!
The BG Wild Team